Start of main content
Top 4 things to consider when choosing the right conference venue
Published: Tue 27 Oct 2020
The right location
There's no denying that location is key. Keep your delegates and speakers in mind by choosing a central or local location.
It's a good idea to go with a venue which is easily accessible by multiple transport links and has a range of accommodation options for your guests to choose from.
As Savoy Place is in the heart of London, your guests can travel to the venue via the overground, Santander Cycles, or even riverboat! There are also lots of available parking lots for your guests to choose from.
With a fantastic selection of hotels, shows, restaurants and bars in the local area, your guests have plenty of opportunity for extended networking.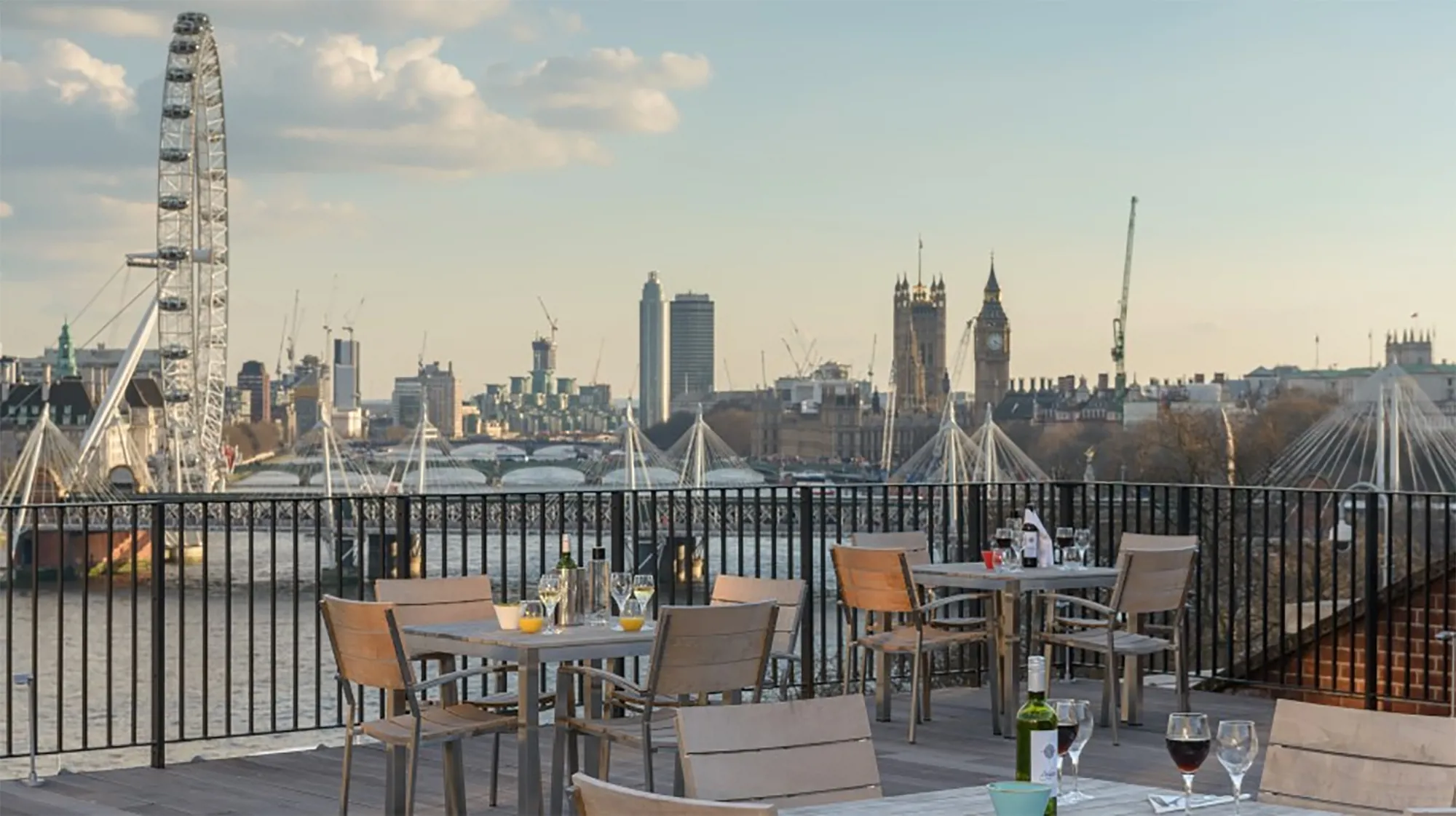 An event space with sustainable event management at its heart
Reducing our impact on the environment, having green meeting practices and being more sustainable is now a more common goal for society than ever. If your choice of venue or your event isn't working towards creating a more sustainable environment, guests and delegates may pick up on this.
Look for venues that are finding innovative ways to be sustainable and look for ways to integrate environmental and social responsibility into your event. From using digital signage instead of printed materials to energy-efficient heating, cooling and lighting, at Savoy Place there's a big focus on reducing energy usage and recycling.
We've also got a water harvesting system in place at the venue that collects rainwater, which is then used to water our flowers and plants on the rooftop which often attract bees!
Just outside Savoy Place, there are Santander Cycles, as well as Brompton bike lockers available inside the venue, giving guests an eco-friendly method of transport to and from your event.
Food waste at Savoy Place also goes through a process of anaerobic digestion, which provides a source of renewable energy, as the waste is broken down to produce biogas.
We're always looking into future opportunities to reduce waste and plastic use as new technologies are introduced.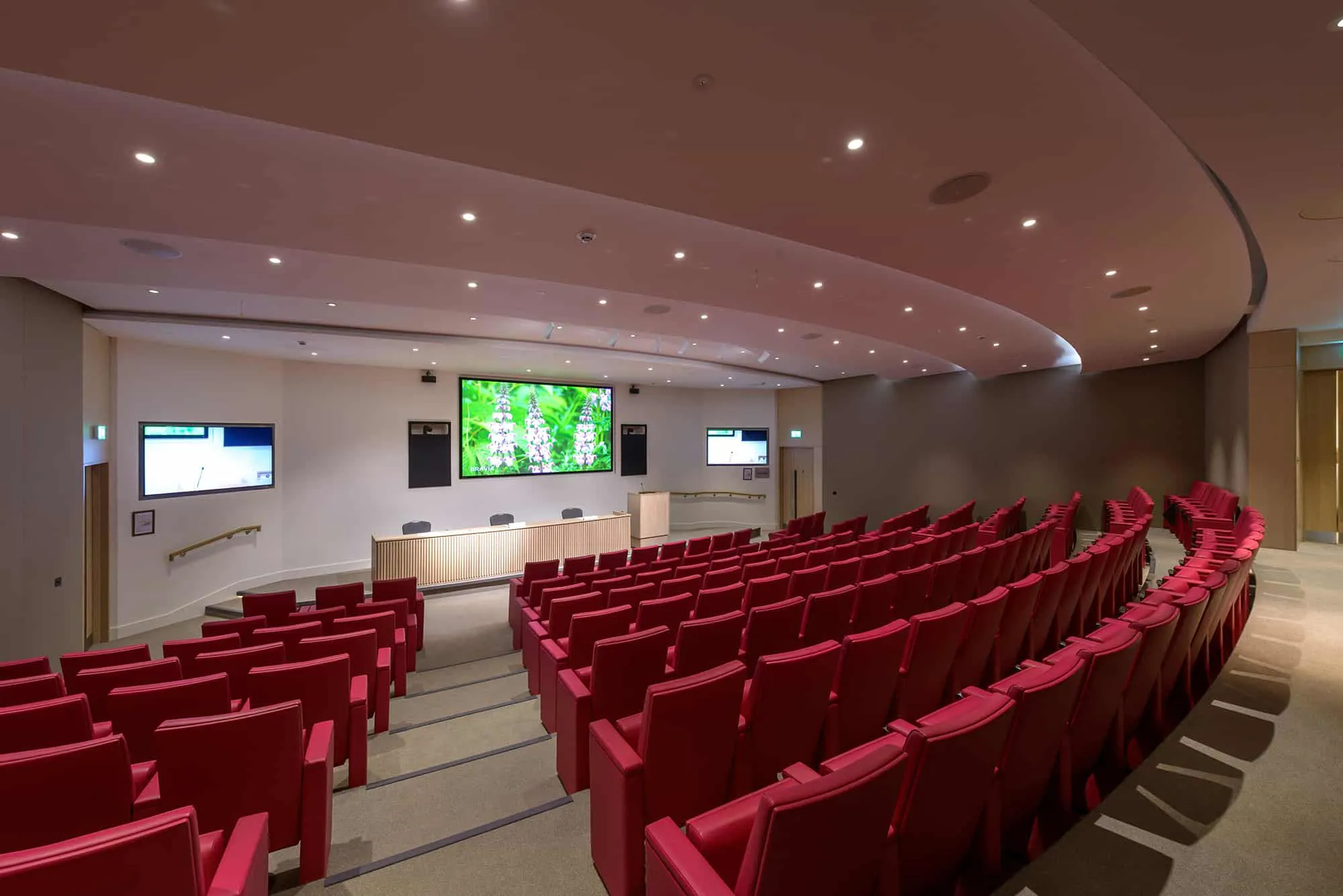 First-class AV technology
Regardless of their size and purpose, providing your event with a powerful and engaging experience will require superior technology, connectivity and vision.
There are many ways technology can advance your event, so it's a good idea to keep in mind the level of digital innovation your chosen event space has.
From the best lighting, sound systems and microphones, right to the latest challenge of adapting to a more virtual landscape with hybrid events, state-of-the-art AV capabilities are a necessary element.
Hybrid events rely on technology. Savoy Place has been providing events based on high-quality AV and technology for more than 10 years; our in-house specialist team offers a wide range of technology solutions, such as live streaming and broadcasting, to ensure your event runs smoothly.
Also, with state-of-the-art AV-like video-conferencing facilities, it reduces unnecessary travel – another win for sustainability goals! – and it allows delegates to get involved and attend virtually from all over the world. Hybrid events could become an important part of your event programme.
Choose somewhere with a solid brand reputation
Before ticking off all the above and making that final decision on your venue, it's a good idea to see what others have to say. Checking out feedback on Google Reviews can give you a quick insight into the venue first-hand from event organisers and delegates themselves, alternatively lookout for venues that have achieved customer service awards such as BVA BDRC.
You'll also need somewhere that will provide you with a dedicated events coordinator, who'll solely look after your event from start to finish, and knows the venue's features inside out in order to match your specific event requirements.
Another vital step in choosing a venue with a good reputation is going to visit it for yourself. This can help you visualise your event in the space and is a good chance to get to know your events coordinator.
It's also a great opportunity to test the wi-fi speeds, to ensure your delegates won't have any issues connecting when they're on site.
Along with its notorious history, Savoy Place has been hosting hundreds of events and conferences at the forefront of innovation for many years.