Start of main content
Teambuilding that's a little sweeter
Published: Fri 20 Sep 2019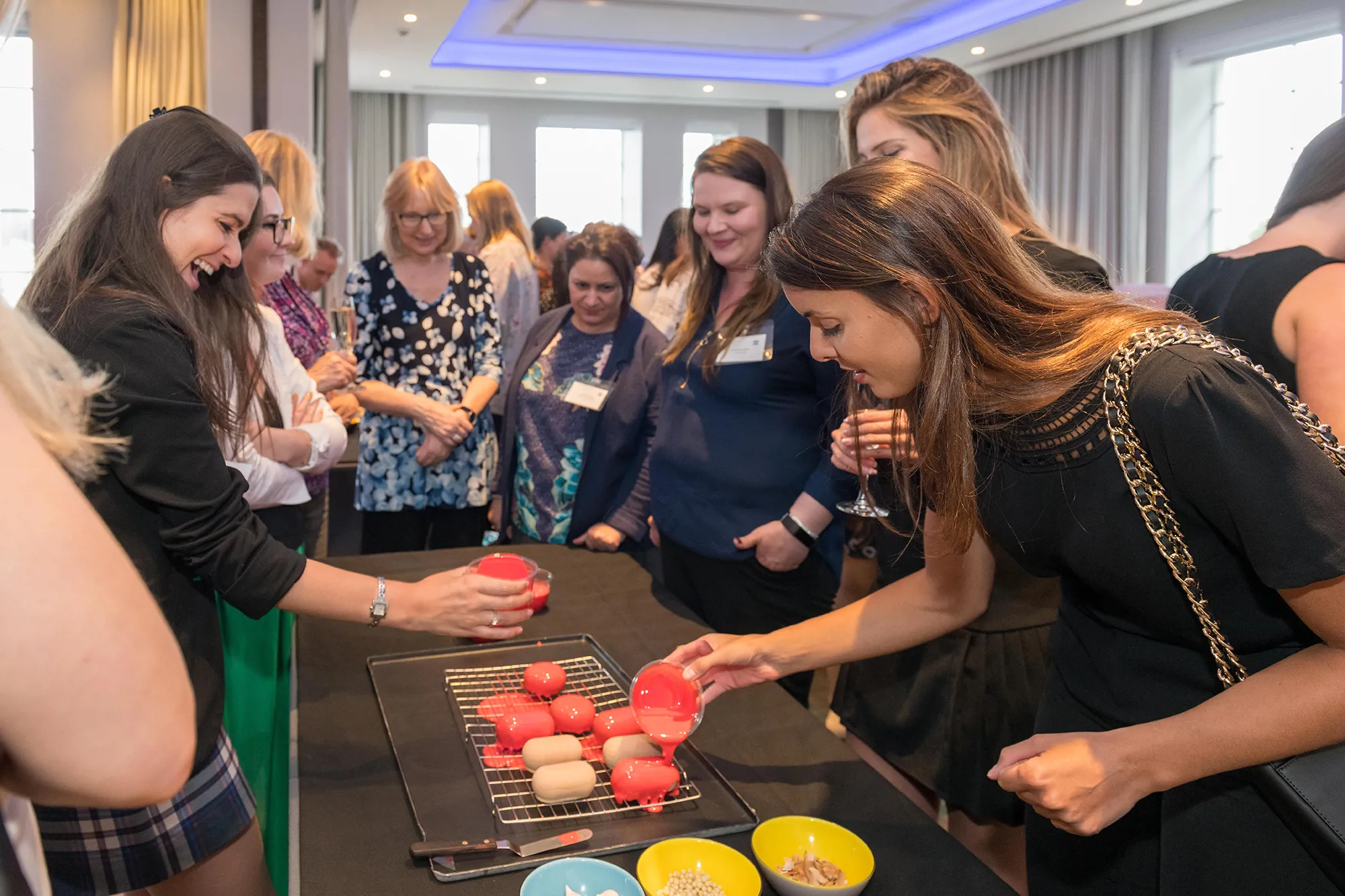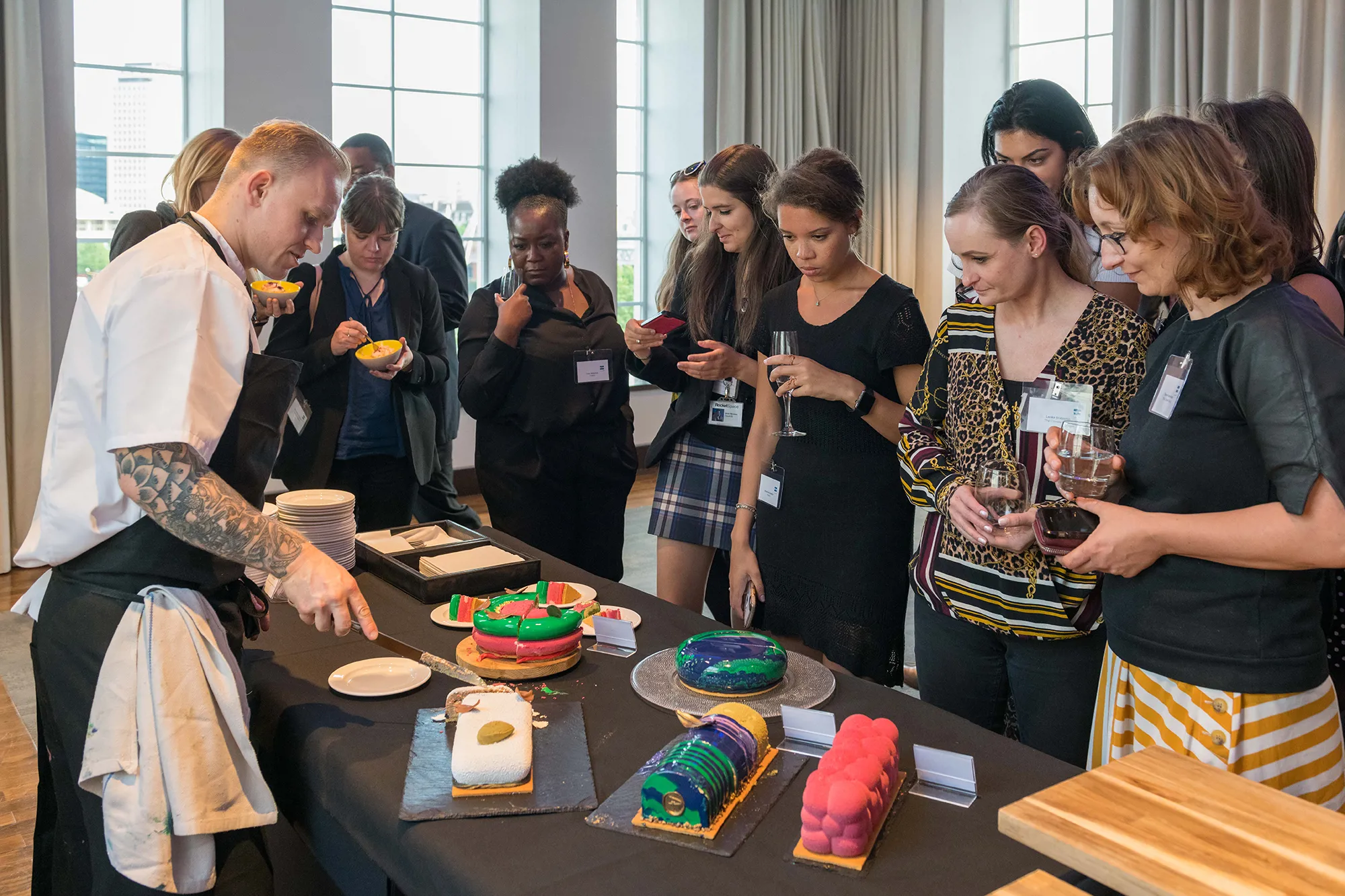 Learn mirror glazing
What, you may ask, is a mirror glaze?
If you browse the Instagram feeds of professional bakers and fancy patisseries, you'll know it.
It gives entrements, pastries, and other desserts a super shiny sheen – creating the deep, rich gloss of a chocolate cake and the marbled finish of a galaxy cake.
Lessons from an expert
The mirror glaze is a professional decorating technique and is, therefore, best taught by the experts! Pastry chef, Pawel Taras, who works for our catering suppliers CH&Co, delivers our masterclasses for corporate teambuilding.  
He's been perfecting his mirror glaze technique for the last few years and, with a lot of research and much trial and error, has got it down to a fine art. He even trains other chefs in the business!
When he's not teaching mirror glazing, Pawel is creating delicious food for our guests at IET venues – from basic biscuits and bites to fine dining food. He came to us from the catering team at RIBA, where he won 'Young Chef of the Year', 'Chef of the Year', and 'Dish of the Year' twice.
A break from the workplace
Pawel's classes take attendees well away from the concerns of the workplace, but still, put their teamworking skills to the test.
Attendees learn how Pawel prepares an entremet (a multi-layered mousse-based cake) for glazing. They then learn the mirror glaze method and try using it to ice their own small cake. By the end of the class, they'll each have a cake to take home and show off to friends and family, or to eat there and then!
Bring your team together for a mirror glazing masterclass – contact our sales team to find out more.