Start of main content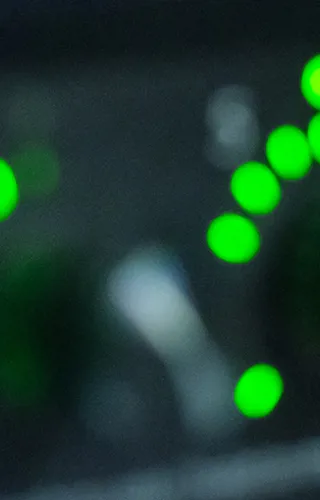 What do we offer?
From military-grade encrypted audio to live-streaming and digital banners, our high-tech meeting rooms offer state-of-the-art equipment and production services that are constantly being upgraded to reflect our dedication to the next generation of technology.
Pricing and support
Please contact your IET sales representative to confirm the best solution and pricing for your event.
Some of the AV facilities we offer include:
48 to 98-inch displays with built-in HDMI and VGA connections
Polycom Video Conferencing
Video conferencing software integration
Integrated audio and PA systems
Complimentary Wi-Fi.
Both lecture theatres come with:
Power and phone charging between the seats
Integrated video conferencing facility using built-in PTZ cameras
Encrypted microphones
Ultra-wide supernova screens
Dedicated, highly experienced AV technicians
Remote-controlled banner flying system.
Make the most of our lecture theatres
Great for a wide range of events, our Kelvin Lecture Theatre and Turing Lecture Theatre provide the perfect chance for attendees to fully immerse themselves in cutting-edge AV event technology.
Video production and broadcasting from
 

IET.TV

Our in-house video production and webcasting team are here to help you broadcast your event beyond the room for an immersive virtual or hybrid experience.

Using a full range of broadcast solutions, we can stream or record your event and distribute the content live or on-demand.
Digital branding opportunities
Digital branding can often be cheaper, quicker, more sustainable, and flexible to edit than printed materials.
Throughout Savoy Place, we've got 102 public-facing screens – that's a lot of surface area. Our digital branding options are available for events with an audience of 50 or more.
A complementary static piece of branding on in-room screens, a welcome screen on the ground-floor foyer and both 2k and 4k options are on offer to give your content the best possible platform to engage your audience.
A team you can rely on
Our in-house team of AV specialists are on hand to support your event from the very beginning ensuring everything runs seamlessly, and your event goes off without a hitch. We've also got our in-house engineer and digital content executive, who can help with any video and image content production.
No hidden costs
We pride ourselves on being honest and transparent and all our costs are presented upfront to avoid any unwanted extra charges after your event. All our room hire packages are inclusive of built-in AV to the room's design with additional quoted options for bespoke technical elements.
Speak to a member of the team to discuss your options in more detail or take a look at our Audio-Visual Guide and Digital Branding Tariff for more information.