Start of main content
These exhibitions celebrate 150 years of the IET, from the original organisations that have led to our formation, to the people and innovations that have shaped us along the way.
As well as highlighting the amazing activities that took place during our 150th anniversary year. 
Watson-Watt Room
150 Years of Making a Difference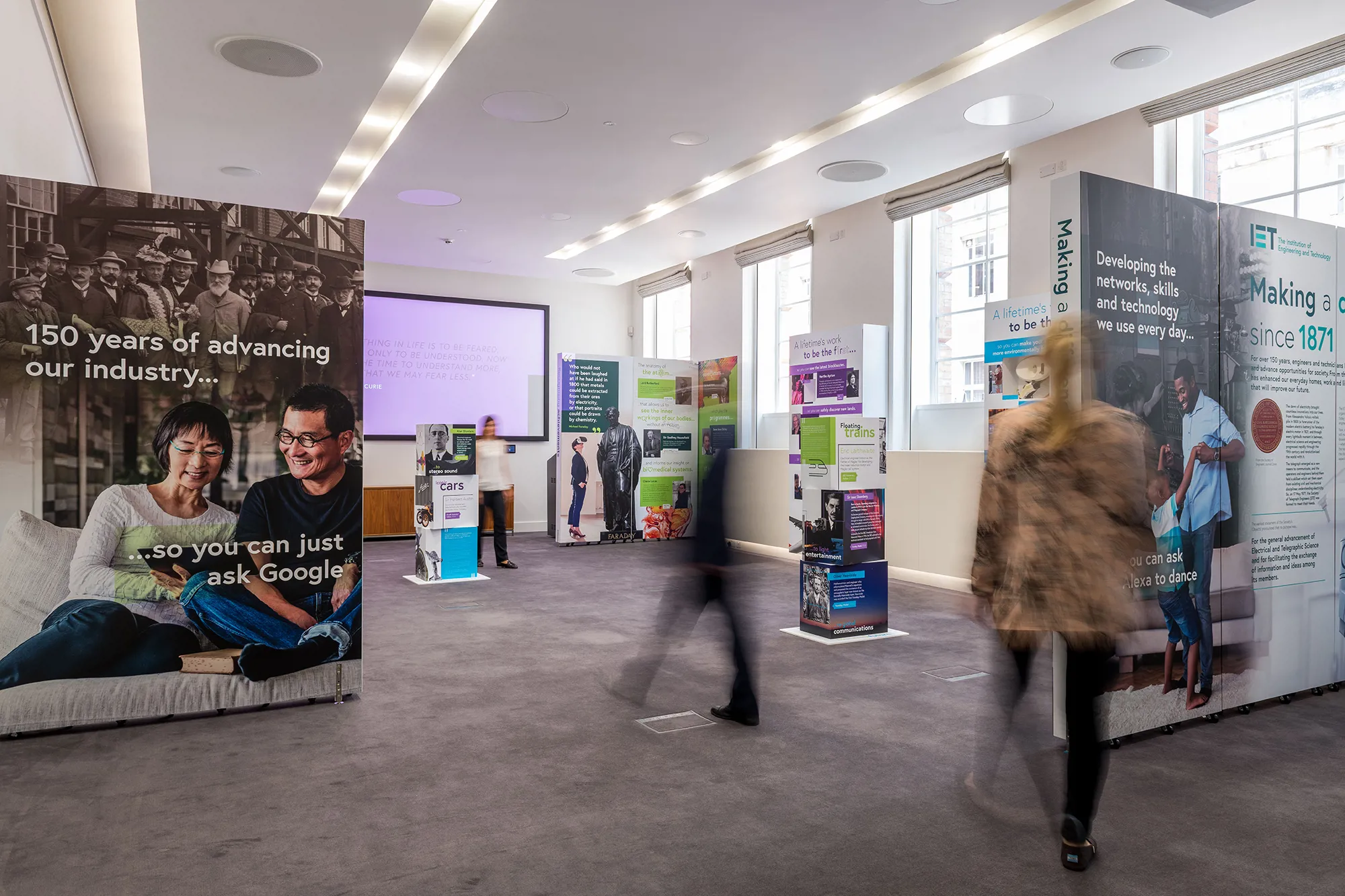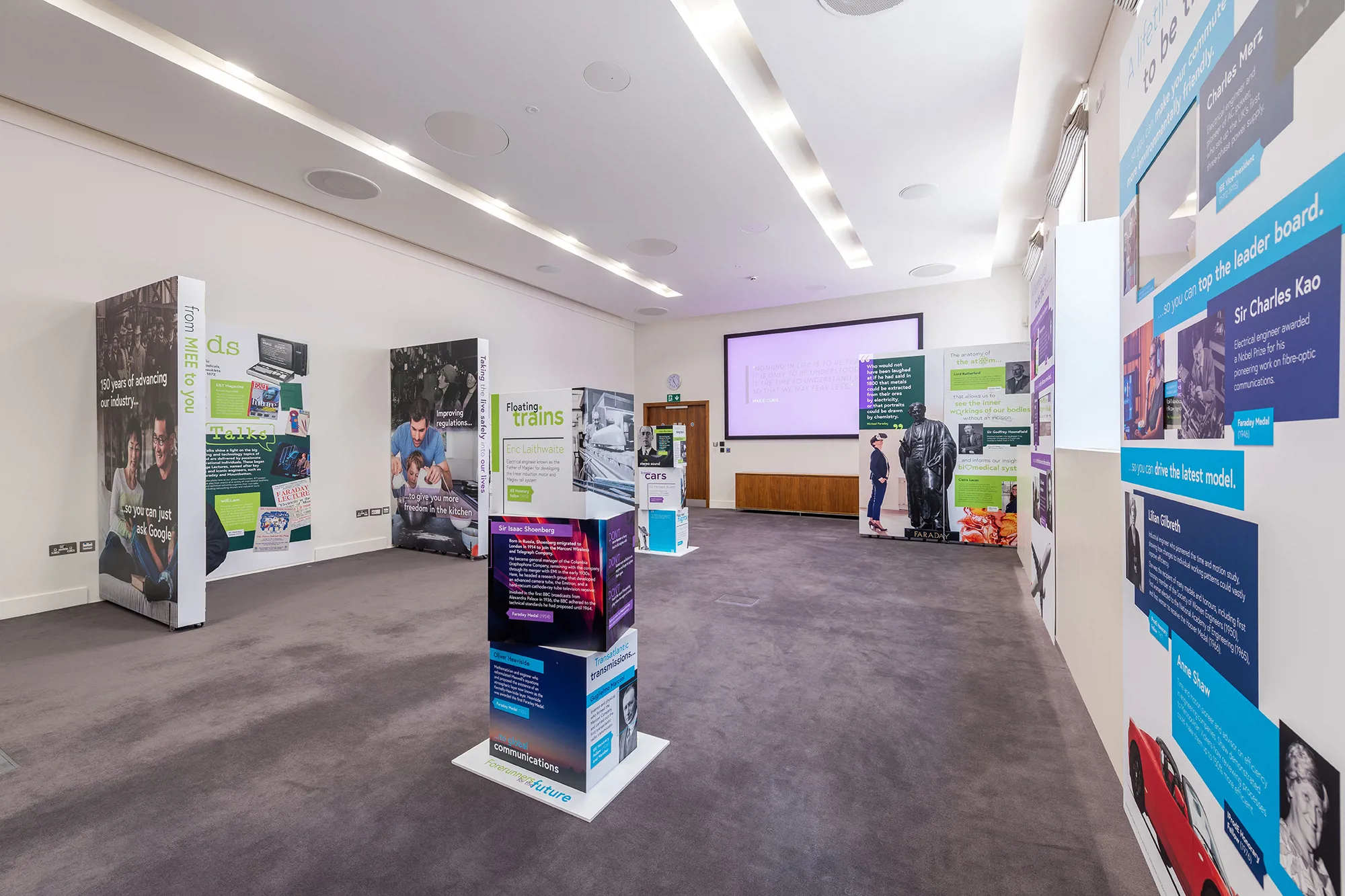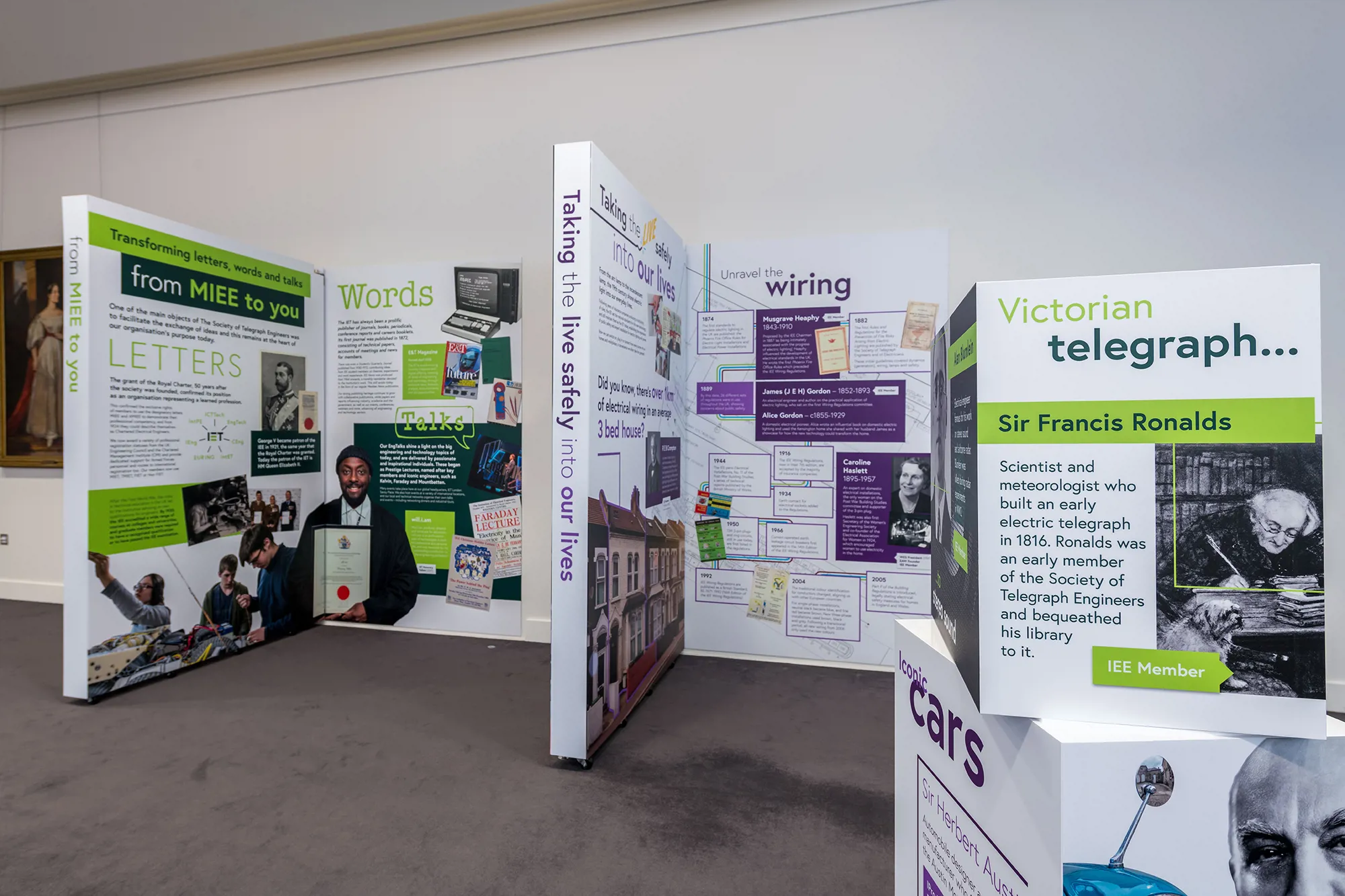 Situated in the Watson-Watt on the ground floor you can find the 150 Years of Making a Difference exhibition, which not only celebrates our monumental milestone of 150 years but also engineering and technology.
This exhibition will take you back in time to 1871 when the IET began as The Society of Telegraph Engineers and showcases our predecessors which make us the IET as you know it today.
Then explore everything's that's shaped the IET until 2021, from our global achievements over the years, members who have made a difference to the world, our founders, our presidents, and how we've helped engineers throughout the ages who have improved the world, from innovators to forward thinkers.  
Mountbatten Exhibition Room
IET@150 Anniversary Achievements
The Mountbatten Exhibition Room on the second floor of Savoy Place is home to the exhibition which shines a light on the highlights of our anniversary year (2020-2021), while a lot of these plans went virtual, we were still able to celebrate globally in amazing ways.
Explore the remarkable STEM stories, projects, and people we uncovered throughout the year, as shown through a range of multi-media channels.
From Instagram to YouTube; Twitter to Facebook; WhatsApp to websites, these are the communication channels that united our community with the stories that matter, and which we hope will inspire the next generation of engineers.
We look at how engineering has impacted sustainability, fashion, technology, and other areas that impact our everyday lives.
Throughout the exhibition, we also celebrate difference-makers from around the world, including amazing engineers, volunteers, IET Honorary Fellows, and many more.