Start of main content
Members wall
Within the lobby space of the Faraday Centre on the 2nd floor is a live digital display showing up-to-the-minute information from the global world of the IET.
The following information is displayed:
IET members by country
IET Twitter
IET.tv videos
Famous quotes from famous engineers
IET upcoming and past events
IET news.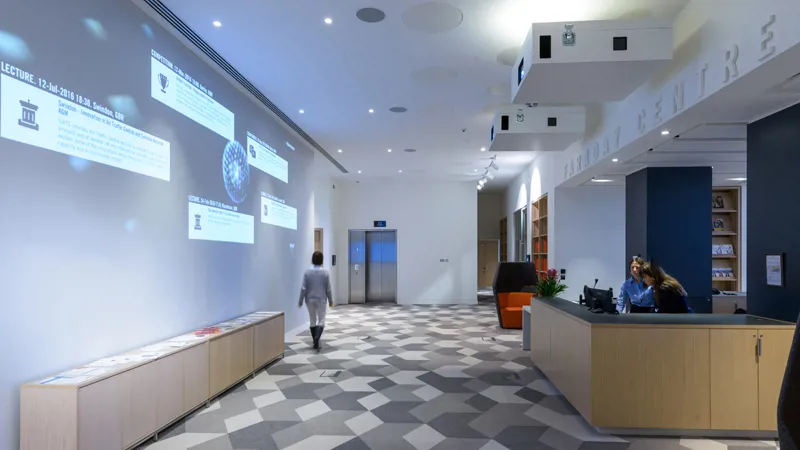 Foyer digital chandelier
On entering IET London: Savoy Place an elegant and interactive digital chandelier sets the tone.
This sculptural piece represents the convergence of the various sectors of engineering the IET represents by presenting them as a dynamic 'field of energy'.
The various facets are depicted as animated particles of energy that interconnect to become greater than the sum of their parts.
As visitors move underneath the sculpture various elements subtly animate and come to life creating a dynamic and ever-changing image of the IET.