Start of main content
How tech is changing our conferences for the better
Published: Wed 7 Dec 2022
Event apps
Gone are the days of being handed a cumbersome foldout map of the conference or lugging around a hefty event brochure all-day – conference attendees can now acquire all the information they need in the form of an event app.
Either created by the hosts of the conference internally or outsourced to an app development company, the app's purpose remains the same, to provide attendees with all the vital information and updates they require while attending, including things such as panel times, maps, important updates and more.
What's more, many event apps can now securely store your credentials on them, allowing the apps to function not only as your ticket to the event but also as your virtual badge.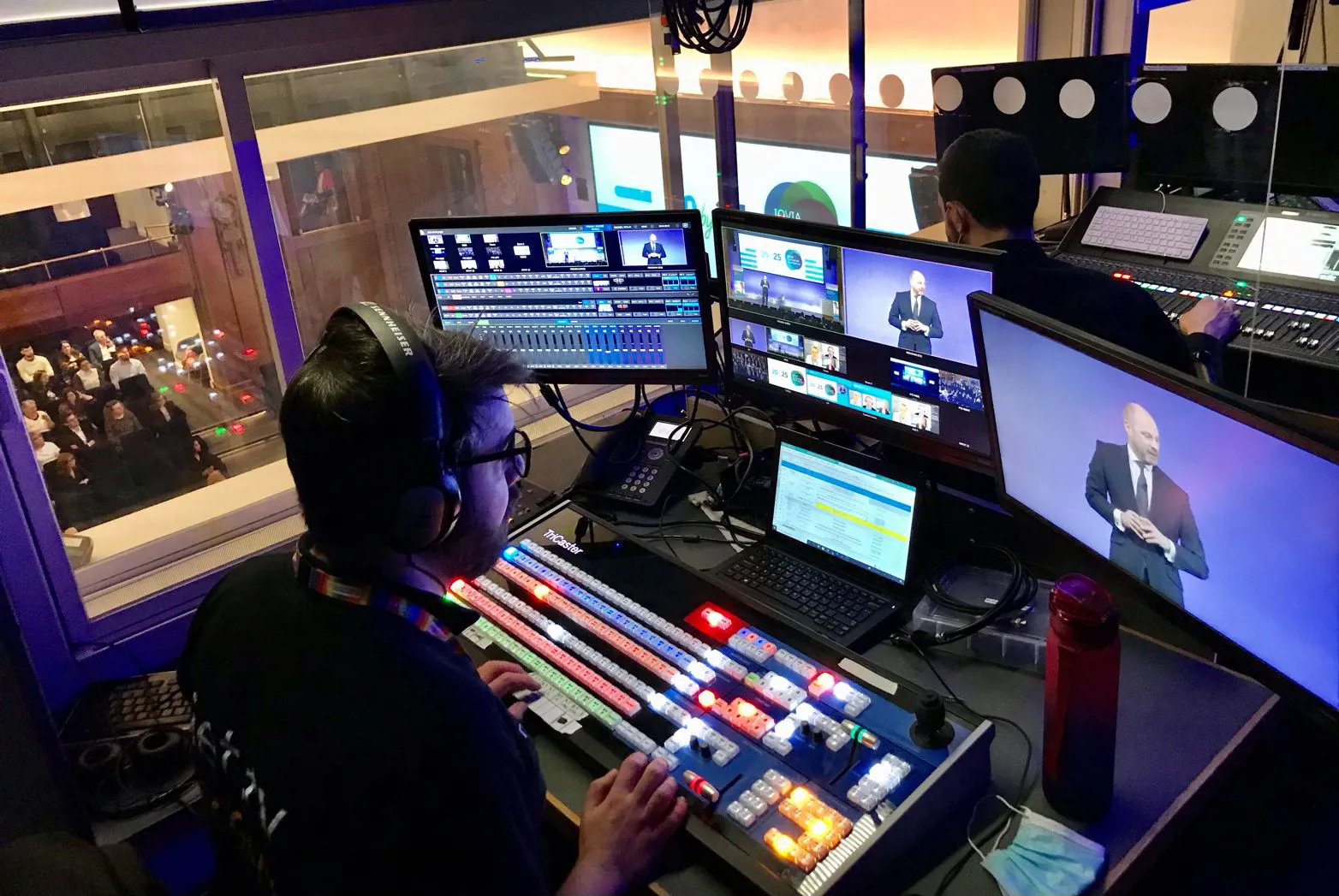 This means no more frantically printing off your ticket the night before. Also, the virtual badges inclusion in event apps allows for easy networking with the ability to simply scan a delegate's app to receive their contact information, social profiles and more.
With tickets, networking cards, maps and more all available on demand in the app, event apps are also a fantastic way for conference organisers to do their part for the environment.
They can drastically cut down on the need for paper and card, helping to make events more sustainable. Plus, research from Guidebook found that 88% of event professionals agreed the use of event apps improved attendee engagement.
Gamification
Speaking of improving attendee engagement, new conference technology is constantly being trialled and tested to encourage delegates' involvement and participation. Conference speakers, for example, are utilising technology to move away from the traditional PowerPoint approach and instead use gamification technology to help make attendees part of the conversation.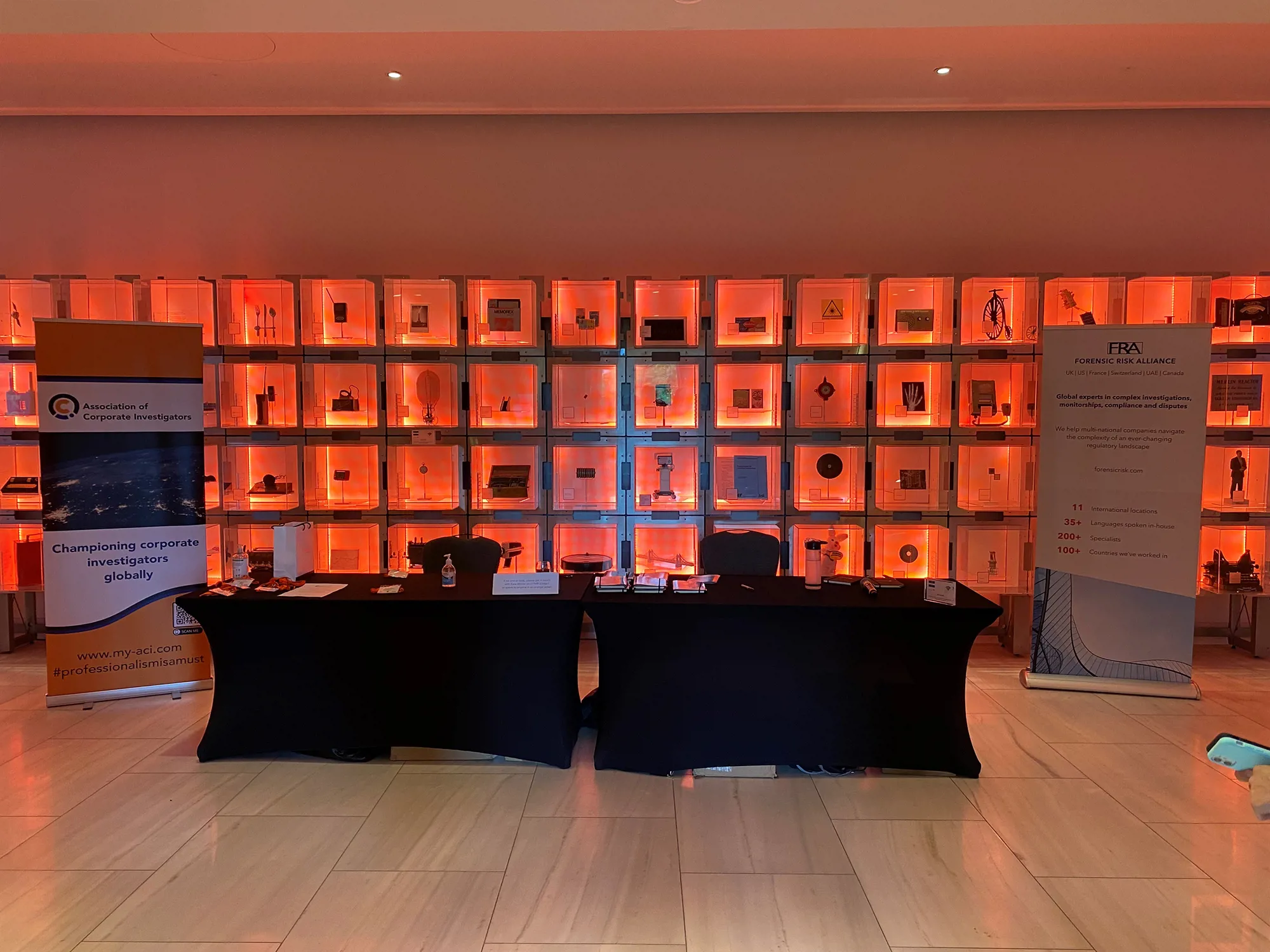 One such way is through virtual quizzes, allowing attendees to test their knowledge gained from an attended talk, or alternatively used as an icebreaker at the beginning to test attendees' current knowledge of a topic.
Other options include a Q&A option for delegates, allowing them to submit questions for panellists and speakers to answer. Not only does this allow for more voices to be heard, but gamification elements allow attendees to earn points when they engage, such as by submitting questions. These points can then be redeemed for prizes on the day, or a leaderboard could be set up, with the top scorer of the day winning a much grander prize.
While these are just a few examples of how gamification technology is changing conferences, the key is that the technology helps turn your attendees into active participants rather than passive ones, which ultimately helps to drive engagement.
Hybrid conferences
Perhaps the biggest change in conference technology is through greater adoption of both hybrid and multi-site events. Since Covid-19 forced event planners everywhere to adopt virtual technology to host events, its inclusion has skyrocketed with no signs of slowing down. The global virtual events market size was valued at $77.98 billion (around £67 billion) in 2019 and is now predicted to grow at a compound annual growth rate of 23.2% until 2027.
Its growth can be attributed to several factors, including the flexibility it provides both hosts and guests, the ability for attendees to easily attend, as well as the fact that virtual events have been shown to be better for the planet as well.
The ease of accessing hybrid events also ensures higher levels of attendees, which is a dream for any conference planner. However, this does mean conference technology has had to improve alongside this to ensure a seamless experience for all in attendance, both in person and virtual.
The good news is internet speeds are faster than ever before and AV technology is always improving to ensure hybrid events are the best they can be.