Start of main content
The changing landscape of corporate Christmas parties
Published: Mon 7 Nov 2022

Back in 2015, Reward Gateway found that 54% of employees do not look forward to their work's end-of-year celebration. Perhaps those surveyed can be forgiven. The traditional Christmas party, that of taking place within the office after hours with some tinsel strewn across a few desks for good measure, didn't quite cut it.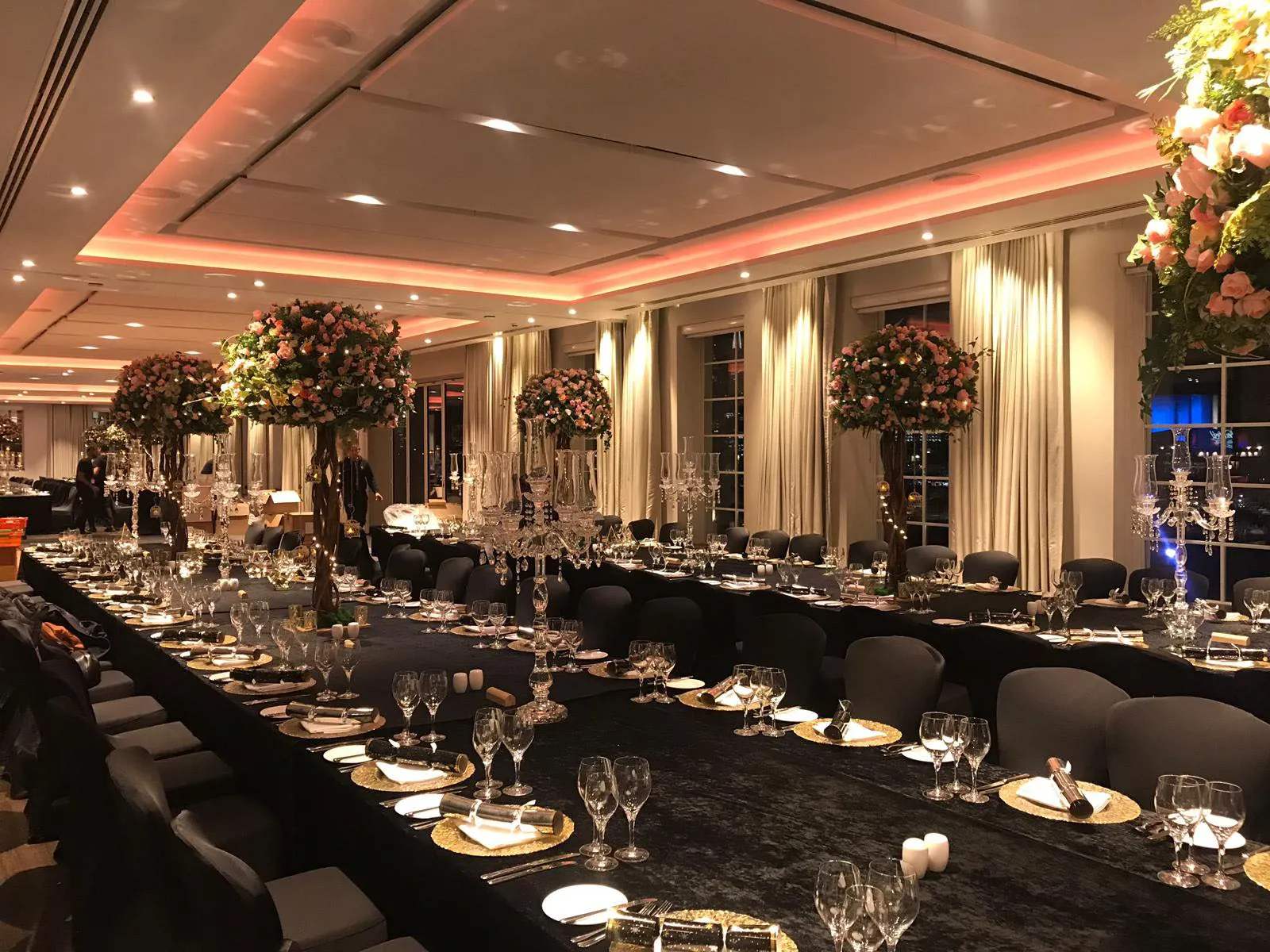 Fast forward to 2022 though, and the thoughts and expectations of the Christmas party have shifted. Employers have become more aware of the benefits that an end-of-year party can provide for their employees, while employees have also come to expect more from their employer when it comes to the party itself.
Understanding these shifts in the landscape of corporate Christmas parties can help ensure this year's celebrations, and those in the future, are a success for both you and your staff. Here's what you need to know.
Christmas Parties are more important than ever
While Christmas parties are still an excuse for staff to unwind and celebrate after a busy year, their growing importance or other positive reasons has become more apparent in recent years.
With many businesses offering hybrid working options, the truth is employees are spending less and less time with each other in person. The importance of working with others in person cannot be underestimated.
Your Christmas party is perhaps the only time of year where people from across different departments get to socialise with each other outside of a work environment.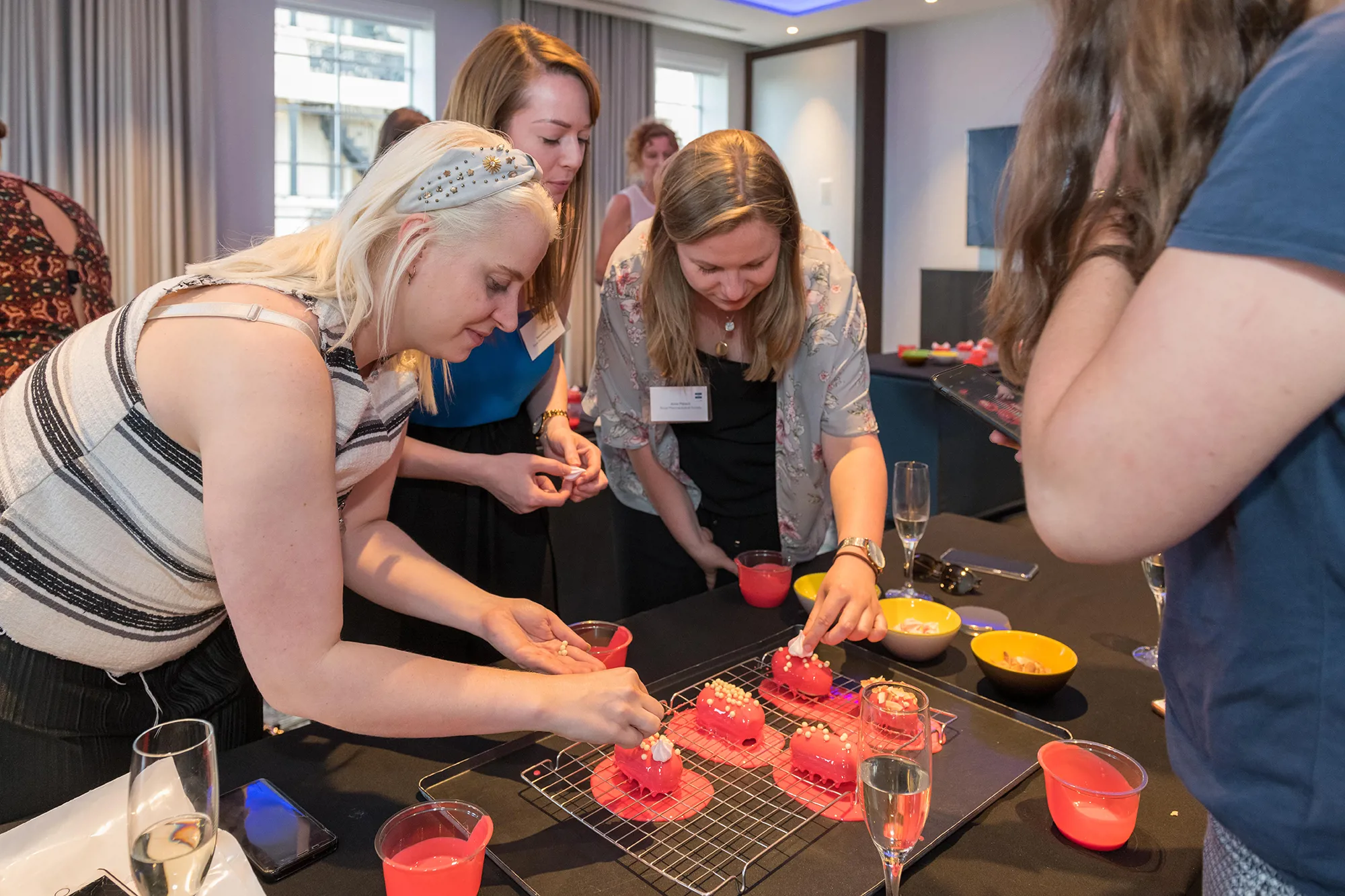 Bigger and better location
The office Christmas party is dead. Good.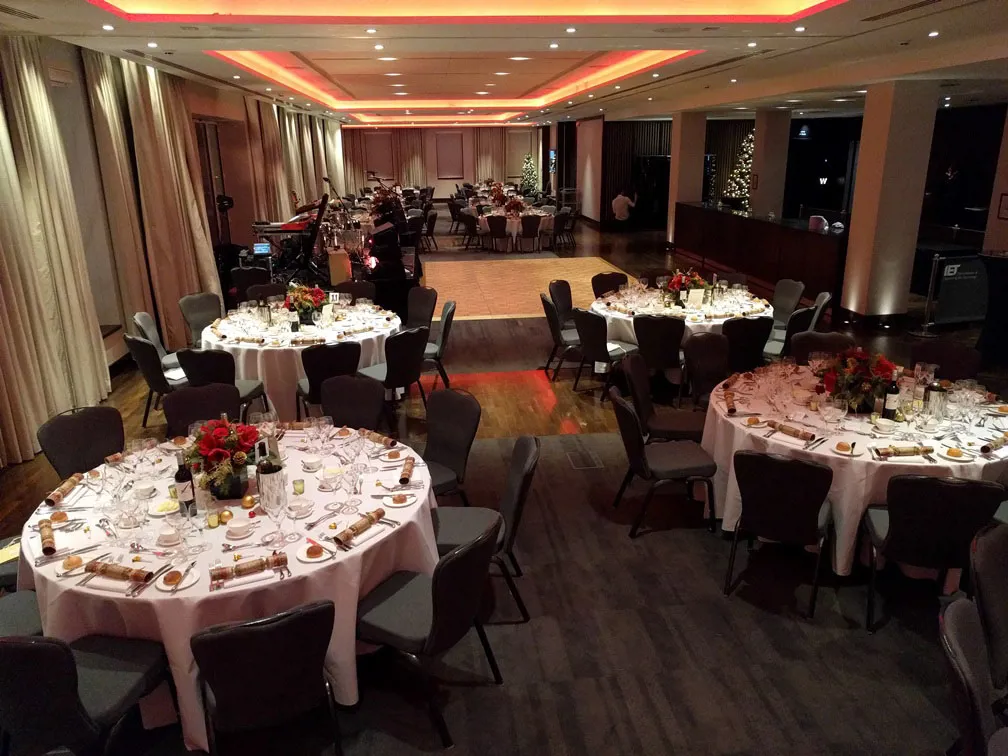 If the aim is to give your staff a chance to relax and celebrate, hosting your end-of-year festivities in an environment where relaxing is a rarity is not a recipe for success.
Fortunately, we've all come to realise this, with most businesses hosting their Christmas party offsite. In terms of the most common activity, Moneypenny found that 35% of UK businesses chose to host their festivities at an external Christmas party venue that offered three-course meals in 2021.
When it comes to picking the right Christmas party venue in London though, don't just assume you know best.
Perkbox found that 60% of employers don't ask their employees how they'd like to celebrate, which doesn't bode well if you pick a venue that doesn't resonate with your staff. Instead, actively involve them in the decision-making process.
You'll end up with a better venue for all and your employees will also feel more empowered as a result.
Sustainable Christmas Parties
There is an S word many businesses are paying attention to this holiday season – and it isn't Santa.
Don't think only your customers care about sustainability. Your employees do too, and they expect more. In 2020, 83% of UK workers felt their employer was not doing enough to be more sustainable and tackle the climate crisis.
While sustainability should be something to focus on all year round, Christmas is the perfect time to embrace both this and the Christmas spirit further.
Think eco-friendly Christmas trees, reducing food waste, as well as choosing a London Christmas party venue that has its own sustainability credentials and can help you organise your own conscious Christmas.
Saying thank you
Ultimately though, your Christmas party is your chance to give thanks for 12 months of hard work from your staff. It's likely an event they will talk about for weeks afterward and will also shape their thoughts and attitudes to their work and company as they head into the New Year.
Think sustainable, give thanks and have fun. Of course, if you need help ensuring those things happen for a Christmas party to remember, why not book yours at IET London: Savoy Place?
Whether it's overlooking London's stunning skyline from the dramatic roof terrace, or dancing the night away in the versatile Riverside Room with views of the Thames, our team will work with you to ensure this year's party is nothing short of spectacular.