Start of main content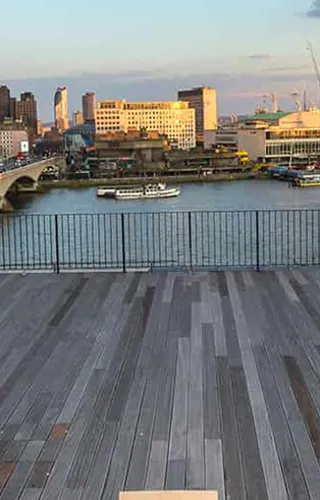 The terrace is available as an add-on with bookings in our Riverside Room, ensuring both indoor and outdoor venue options, so weather won't be a worry!
Suitable for both private and corporate events, our rooftop venue can accommodate a range of catering options, whatever the season.
Key features
Full power and wireless connectivity
An optional dispense bar to be set-up outside
Wet weather options (to be booked in conjunction with the Riverside Room)
Flexible blank canvas space
Innovative catering opportunities
Teak tables and chairs and additional poseur tables available.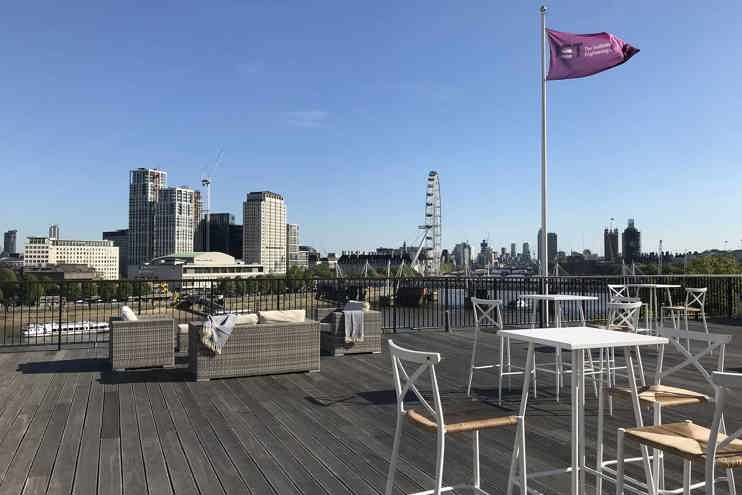 Explore the Johnson Roof Terrace
200 (booked with Riverside Room)
Evening rate
(6pm to 11pm)
Did you know?
Our roof terrace is named after Amy Johnson, Queen of the Air, an aviation pioneer and engineer, and the first female pilot to fly solo from England to Australia.
Although the Johnson Roof Terrace doesn't quite reach those heights, it still offers a perfect rooftop event space, serving as a viewing point over the city for guests to enjoy aerial shots of London and the River Thames