Start of main content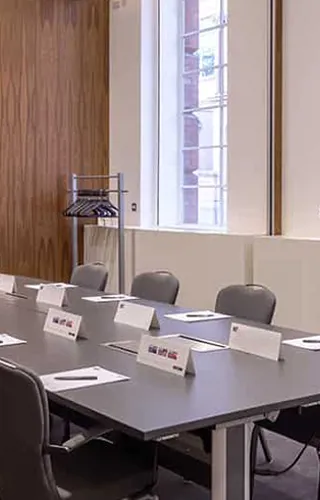 All three air-conditioned rooms offer cutting-edge AV facilities, natural daylight and a choice of set-up.
The larger combination of rooms lends itself as an entertaining space with a catered buffet or drinks reception, while individually, they make great intimate meeting spaces.
These rooms are ideal for…
Lectures
Buffets and receptions (when combined)
Training
Presentations.
What's included in meeting room hire?
Complimentary Wi-Fi
The use of a flipchart and pens and a large flat panel screen
The use of writing pads and pens for all delegates
Bottled still water
Functionality to send video and audio signals to any room
Built-in sound system.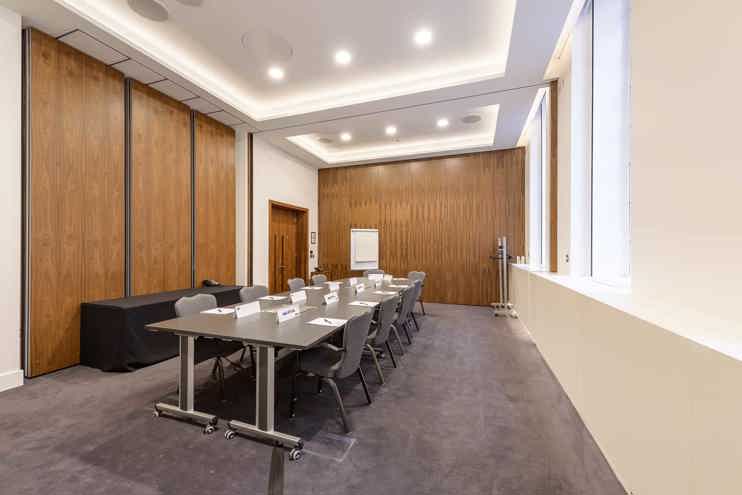 Explore the Blumlein Rooms
80 (for all three sections)
Evening rate
(6pm to 11pm)
Did you know?
These rooms are named after Alan Blumlein, an English engineer notable for his numerous sound inventions.
Our central London meeting rooms provide a place for you to be heard and have been constructed with effective audio capabilities in mind, to project your voice easily to the room, as well as to the world with our state-of-the-art hybrid event facilities.