Start of main content
IET London: Savoy Place celebrates London Venue Awards success
Published: Wed 24 Nov 2021
In addition, the venue received recognition as runner up in the Best Events Venue up to 750 Attendees category, securing a silver award.
Savoy Place fought off tough competition to receive the title with judges commending the versatility of the venue in successfully implementing a strong hybrid event offering through the pandemic.
Savoy Place has continually evolved its facilities to remain the leading technology-focused conference venue in London with a series of recent renovations to bridge the gap for a seamless shift towards virtual and hybrid events.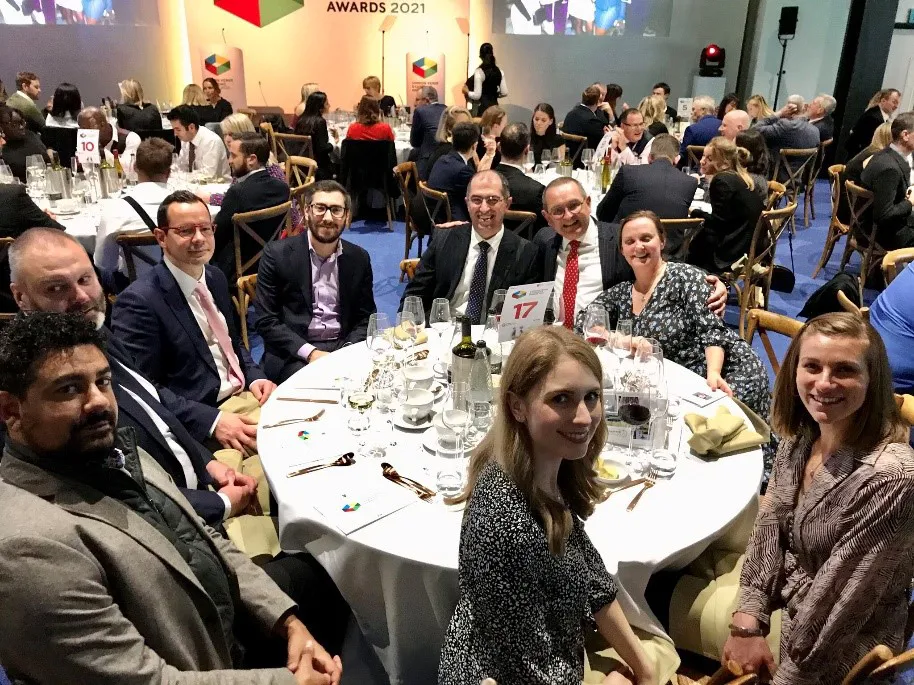 Used as a centre that celebrates a revolutionary past and a pioneering future, the London venue's rich heritage is proudly blended with the latest cutting-edge facilities.
Its flagship meeting spaces include a dominating lecture theatre and the Riverside Room, which underwent an additional £280k of AV investment in 2019.
Overall, the venue's two lecture theatres can host 626 guests, with a further 14 event spaces spanning three floors and a roof terrace overlooking panoramic London views.
Attending the ceremony which was hosted at The Kia Oval, London on Friday, 19 November, Sean Spencer, Head of IET Venues and Facilities said: "We are absolutely over the moon to not only be recognised for the very best venue facilities in London but also to be awarded silver in a second category among some exceptional venues in the city.
"We have such a diverse and determined team that are always looking for innovative ways to evolve our services and the prestigious recognition of this success is a proud moment for us all."
"After an unfathomably challenging 20 months, these awards are an excellent motivator to continue the efforts to deliver the best service we can for clients."
"It was a brilliant day among some top talents in the industry and fantastic to be back in the live action again celebrating what we do best."
Explore Savoy Place's facilities to find out more about hosting your next event at the award-winning London venue.