Start of main content
Fascinating engineering-related exhibitions give this room real character. While the latest audio-visual technology allows your event to reach far and wide.
It can be hired on its own or as part of a flexible suite in conjunction with our Kelvin Lecture Theatre.
This room is ideal for...
Training
Networking events
Drinks receptions or dinners
Exhibitions
Breakout or parallel streams.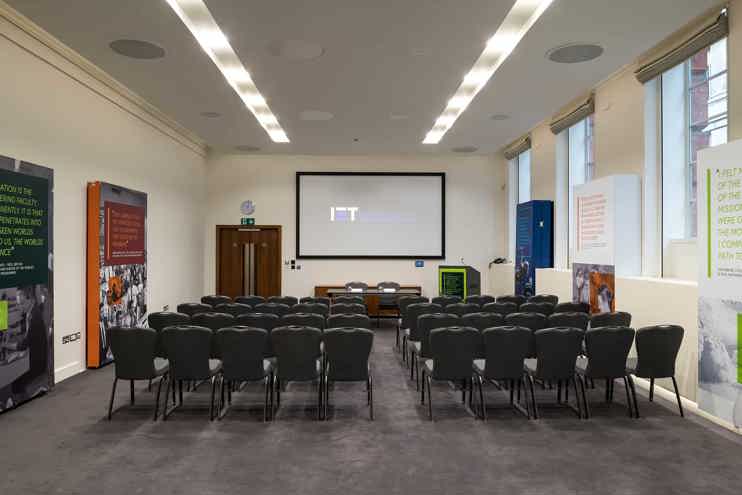 What's included in room hire?
Complimentary Wi-Fi
16,000-lumen projector
Wall-mounted 150" diagonal front projection screen
In-built PA sound system
Lectern with microphone
An on-site support team
An annual engineering exhibition display.
Explore the Watson-Watt Room
Evening rate
(6pm to 11pm)
Did you know?
This room is named after Sir Robert Watson-Watt, a British pioneer of radio direction finding and radar technology.
He pioneered the technology that helped win the Battle of Britain and was knighted for it in 1942.
Though scarcely remembered outside of his field today, Savoy Place dedicated this modern event space to his memory.